Book Box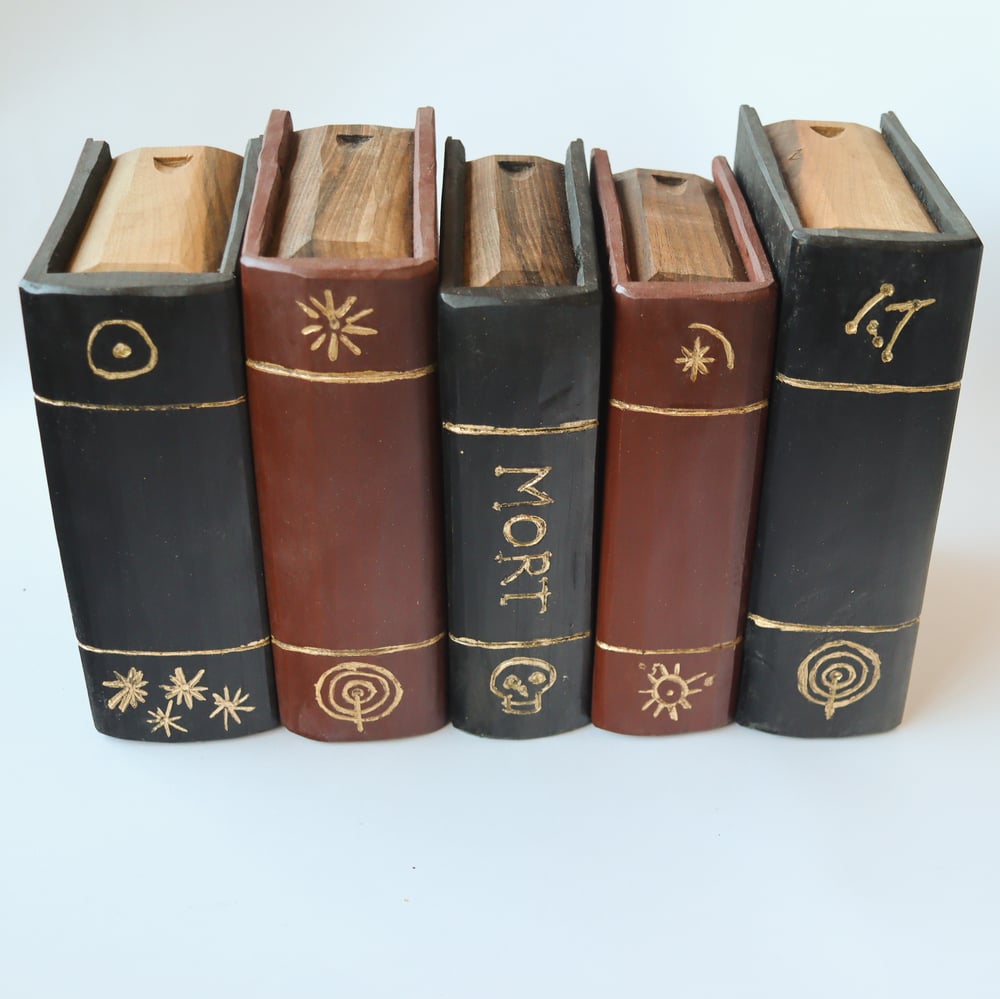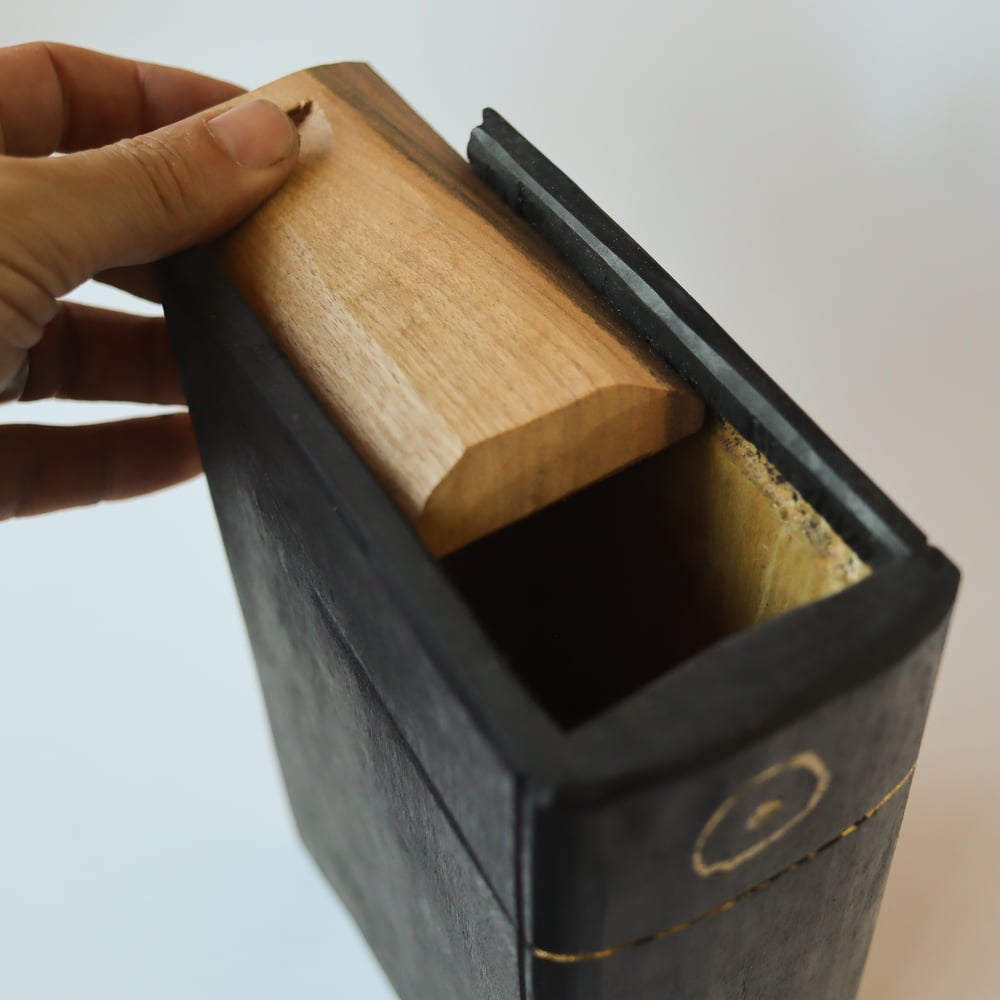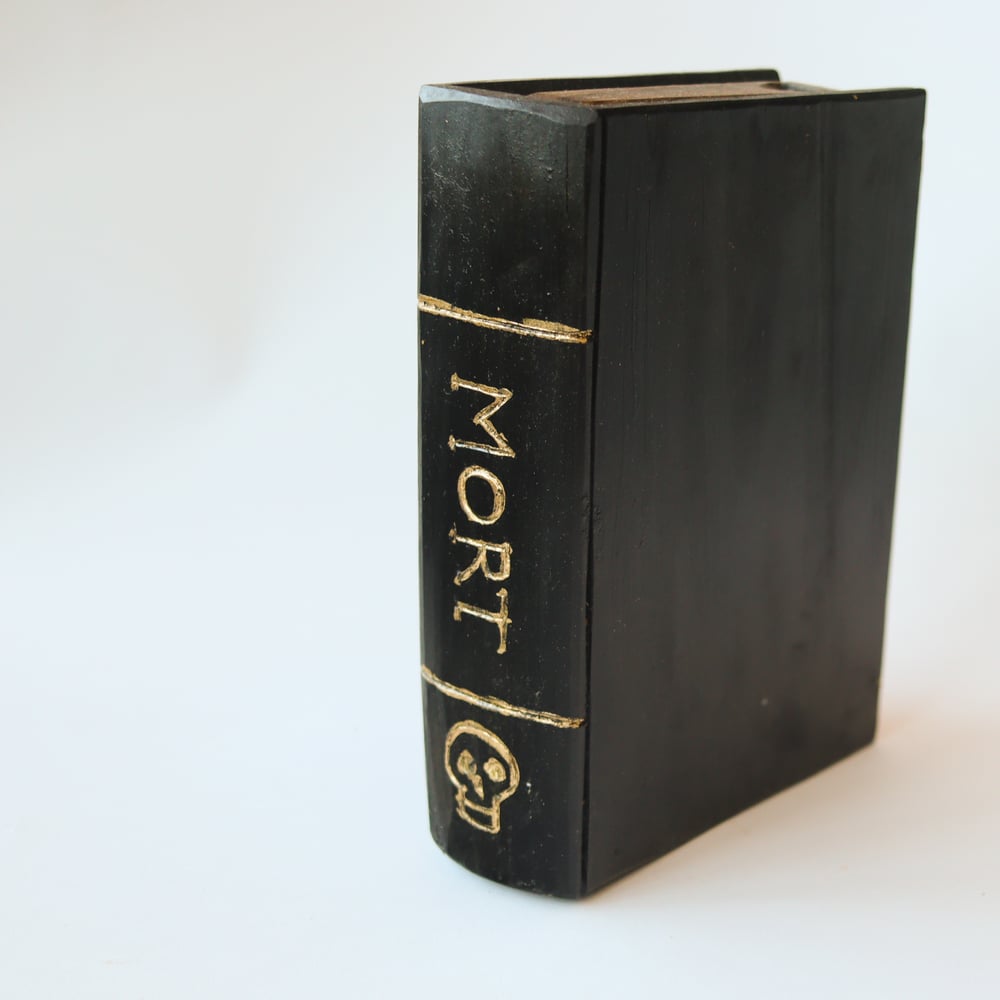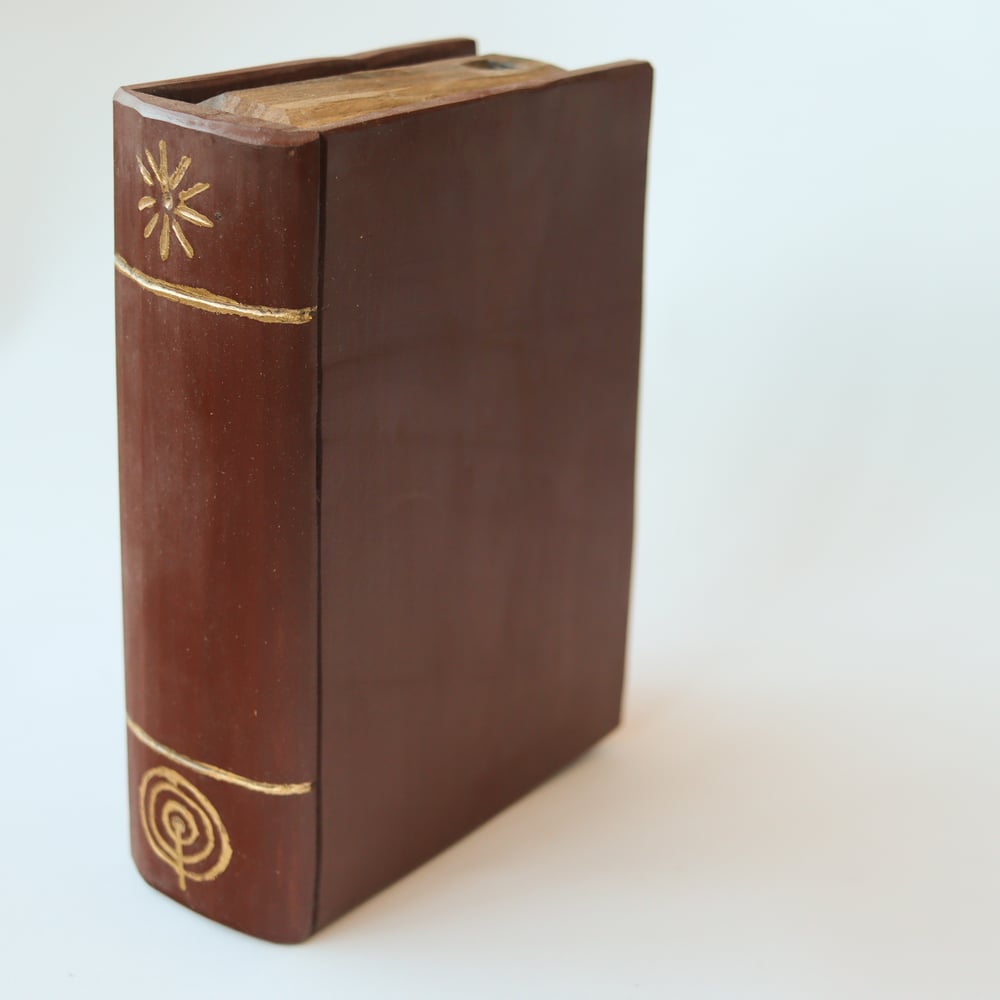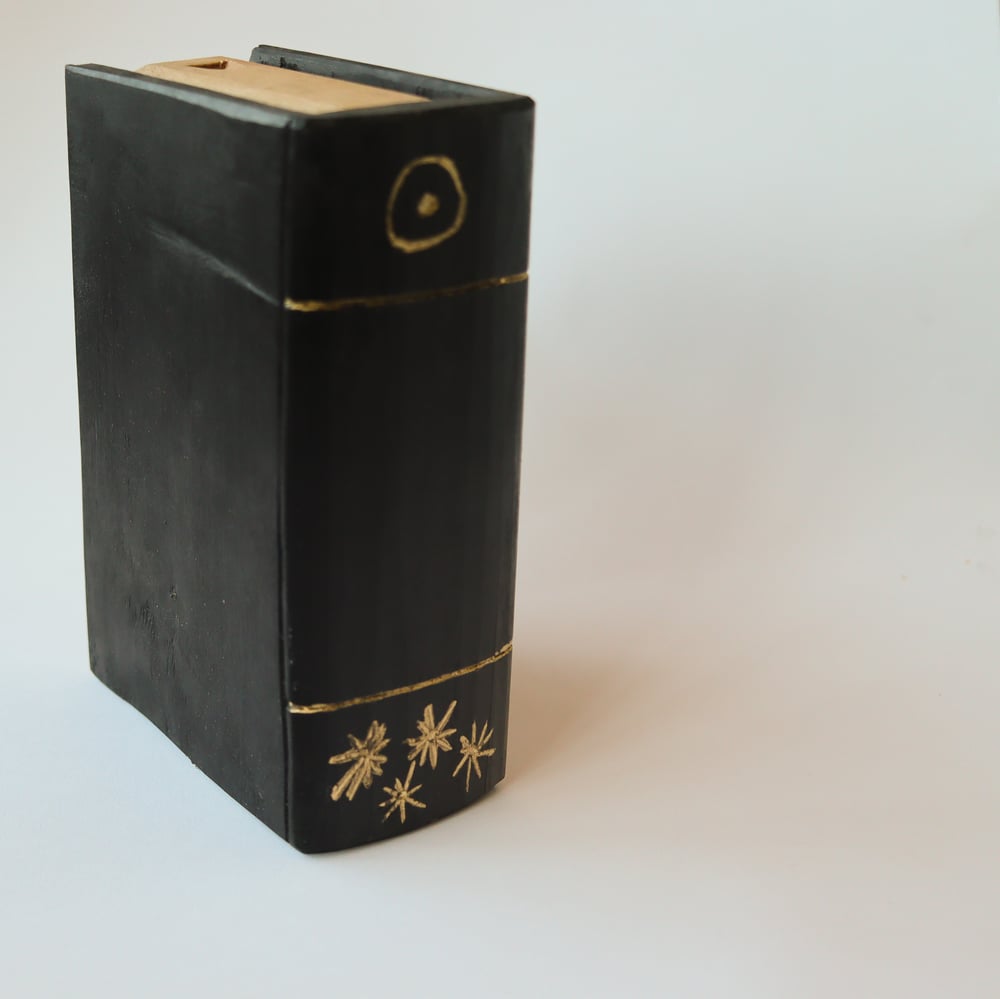 Storage boxes disguised as books!
Based on old Scandinavian boxes, originally used to store bibles, these boxes are made using the 'shrink pot' method where a dry base is inserted into a green body. The green wood shrinks around the base and locks it in place. These have a sliding lid.
These are decorated with neolithic celtic patterns apart from 'Mort' which is an homage to my favourite author, Sir Terry Pratchett.
These are sized to happily sit on your bookshelf alongside you other books.
Alder/birch/larch with walnut lids
Milk paint + gold leaf with a hardwax oil finish
200 - 210mm height
60 - 70mm width
approx 150mm depth